Turkey art scene knows Övül Ö. Durmuşoğlu mostly with the Future Queer exhibition she curated, which was organized by Kaos GL Association. The exhibition, held at ARK Kültür in 2015-2016, had brought before us both the history of LGBTI+ movement in Turkey and the components of queer art with an original curatorial methodology.
However, of course Övül has a long experience opening to different channels as a curator. For example, she took part in the selection of the 20 Most Influential Young Curators in Europe made by Artsy in 2016. Her first institutional exhibition "Data Recovery" received the Premio Lorenzo Bonaldi Award given by GaMEC Bergamo to young international curators in 2008. In addition, as you will see in our interview, she continues her training, writing and curatorial projects in many different institutions.
We talked with Övül Ö. Durmuşoğlu about her recent works, the Future Queer exhibition and its aftermath, the relationship of different social dynamics with art and with each other.
I think you are in several different exhibitions and educational projects. First of all, what are you doing these days?
2020 was a year for me to focus on education and pedagogy processes. I had the opportunity to work with different groups at Berlin University of the Arts (UDK) and Braunschweig University of Art (HBK) in Berlin. My works at the UDK are carried out under the "graduate school" program. At the Graduate School, I have the task of mentoring and joint program management in the transdisciplinary artistic research program, which is not very common in Berlin, we create exhibitions and publications together. I give consultancy to the "Graduate School" for the production of selected projects. For 2021-2023, we have received over 700 applications from all over the world for 7 research positions, which is an indication of the need for artistic research and support programs in the world.
In HBK, I mostly work with undergraduate art students in a much different format; I manage the art and theory course as well as the co-production program for master students. The discussions there, of course, take a different form. Although it is not easy to carry out both together, since there are programs of different tendencies, it has quite refreshed my understanding of curatorial work.
In addition to Die Balkone in 2020, another collaboration of mine in Berlin is with Galerie Wedding. Galeri Wedding is one of the cultural areas of the Mitte Municipality of Berlin, working with the contemporary art community, which mostly lives and produces in Berlin. We held this assembly online in November, where we open to discuss what the concept of solidarity means today and common forms of solidarity. The broadcast studio banners of the Soft Solidarity Assembly were also made by Rüzgâr Buşki.
2021's exhibition program is quite busy. We are carrying out three projects in Kosovo, Latvia and Berlin with my project partner Joanna Warsza from Berlin. One of them is the second exhibition of Die Balkone, which we produced jointly with the artists in our neighborhood in the first half of 2020, and the 3rd Autostrada Biennial that will take form in the cities of Pristina, Prizren and Peja in Kosovo, and the other is the 2021 edition of the Survival Kit, which is the annual large exhibition of the Latvian Center for Contemporary Art in Riga.
In addition, my partnerships with the Spanish and Portuguese speaking art world are continuing. We will co-curate the Opening, the young galleries section of the ARCOmadrid art fair, with Julia Morandeira. Pauline Boudry and Renata Lorenz's first major solo presentation in Spain at the CA2M contemporary art museum in Madrid will open in 2022. A comprehensive publication dealing with Boudry/Lorenz's thirteen years of reflection on queer history will also meet with its enthusiasts in October 2021.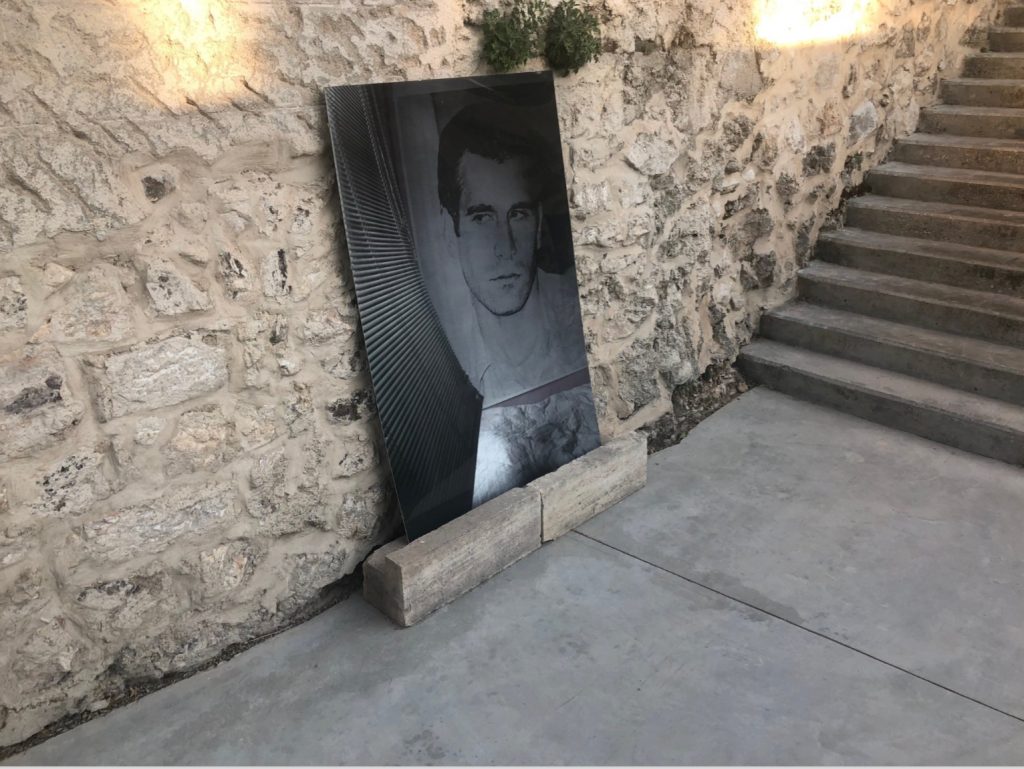 It soundslike you have a lot of work to do. I suppose you also prepared something for the Berlin Biennale.
Yes, in 2020, writing has become a stronger part of my curatorial practice. I also wrote about seven artists and collectives in the exhibition publication of the Berlin Biennale, which took place under very difficult conditions this summer during the pandemic. It was very enjoyable to be able to write about the new productions of Turkey's well-known artist Zehra Doğan, Argentine artists Mariela Scafati and Osias Yanov, Feminist Health Care Research Group working on feminist health and solidarity models in Berlin, Lebanese artist Marwa Arsanios that I worked for many years together, Delaine De La Bas -Romani artist living in London and South Korean artist Young Jun Tak.
One of the most beautiful features of this biennial was that they had a team that evaluated all processes as real processes. They preferred us, curators and writers, to talk to the artists throughout the process, to go to their workshops if possible, and to build the articles through our one-to-one talks. Thanks to them, we, as writers, were able to become part of the production process.
In this conversation, we mostly would like to talk about the Future Queer exhibition. However, the previous background is also very precious. As you mostly do work outside of Turkey, many people here do not know you well. What have you done before the Future Queer? How were the stones of the road leading to this exhibition paved?
The journey to the Future Queer is quite long. Let me try to explain it as briefly as I can. After completing the Translation and Interpretation department at Boğaziçi University with a wide variety of student club activities in the background, we established Altyazı Cinema Magazine with the team we were active in Mithat Alam's cinema class. Later, I realized that it was very important for me to establish my life not only through cinema but also with different critical studies on visuals. At the end of such a process, I headed for the Visual Arts master's degree at Sabancı University.
From the very beginning, I perceived curation not only as a profession or career but as a search for meaning and a production environment. That's why I have followed a longer path compared to my other curator colleagues. I chose to work one-on-one in the kitchen of the work in various projects at various levels, learn from scratch when necessary, and create what I want to do in this way. I studied critical work at the Malmö Art Academy. Afterwards, it continued with apprenticeships in different projects. After Documenta, my world of curatorial meaning was formed, which mostly progressed in Germany and continued in Europe, South America, and the Middle East. My childhood interest in archeology, my family's love for music, translation studies, student clubs at Boğaziçi University, coming up through cinema and critical studies have also triggered my desire for an inquisitive curatorial language that has its own unique horizons, nourished from different fields and perspectives.
When we look at what I have done so far, works in different fields such as public programs, writing, and education are also added to the corporate exhibitions and public sphere projects, which are mostly shaped on the production of political subjectivity, forms of opposition, collective memory, gender politics, alternative historiography, and poetic political language.
Most contemporary art clans, including curators, draw from similar sources, and we constantly refer to similar sources and use closed monolithic language and terms that do not appeal to anyone but ourselves. I think that being able to break this monologue is possible by approaching art from different stories and different disciplines, while constantly exchanging with theory, poetry, and one step beyond the agenda, and by really worrying about creating languages ​​that are in daily reality.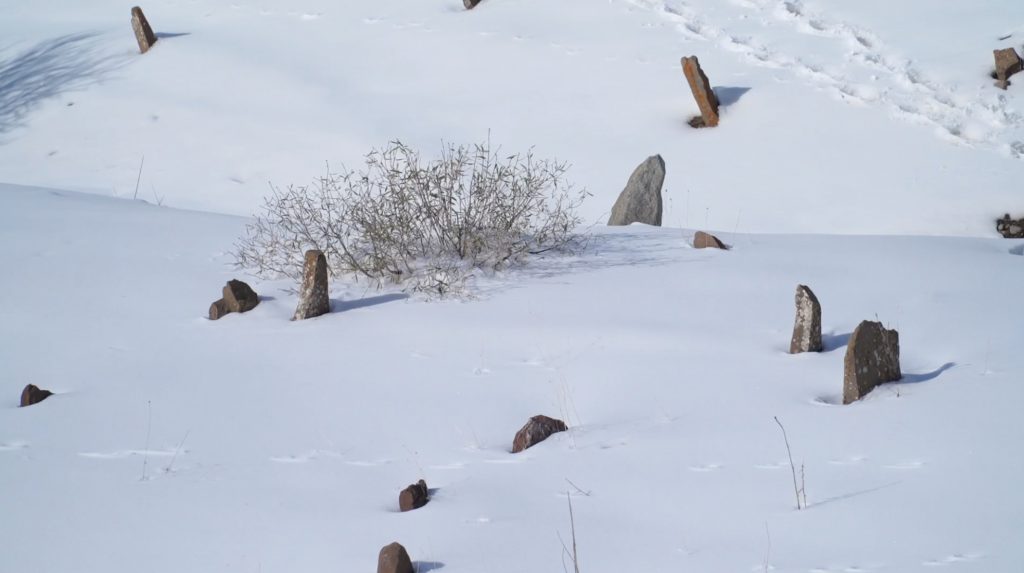 You have mostly worked internationally, outside of Turkey. Was this a conscious choice or was it just by chance?
If I remember correctly, the German anti-fascist movement has a very nice slogan that started to be chanted during the Spanish Civil War: "Hoch die internationale Solidarität!" that is, "raise international solidarity". So, it was not by chance. I like to do unexpected things, break molds, and think outside of categories. My works are shaped not only as an exhibition, a position, or a writing for me but also as a holistic worldview. For this reason, I like to feed on different channels and infrastructures and to encounter conflicts in this sense and to produce from there.
It was very clear to me, to work in an international area and to progress by feeding on this. The points where critical thinking infrastructures meet and collide with practice are at the forefront in my projects and in the positions I take. I believed that I could develop such an infrastructure more internationally, especially as a feminist and queer woman, and it happened so.
Well, why did South America get your attention in this international arena?
In every country that their democracies or their efforts to establish democracy after World War II had been intervened, the art's responses to these interventions enabled the contemporary art ground to be enriched. Especially in Turkey, it is possible to say that the establishment of contemporary art as a field developed in response to the 1980 military coup, and at the same time, it developed as a search for a new language that is interested in minor tones.
When we look at the world, there are different geographies that experience such interventions, the interventions from outside, let's say from the imperial system while trying to establish their freedom, that respond to this with art and develop their artistic language in this way.
If we read the post-World War II as the formation of liberal economies, the development of liberal markets, and anti-colonial attitudes with the Bandung Conference, these conflicts come to the present day very clearly, riveted by the breakdown of 1968 and the fall of the Berlin Wall in 1989.
I found South America very interesting in this sense. When you look at it, we are talking about an artistic dynamics environment that has developed and strengthened itself against both the criticism of their colonial past and the external and military interventions they have experienced, and transformed the body itself into a political action. We can also think of similar things for African and South Asian countries in their different unique contexts.
In fact, it is very empowering to see this side-by-side, we were able to see these historical side-by-sideness and association questions very clearly in this Berlin Biennale. It is no coincidence that I am writing about an Argentinian, Lebanese, Kurdish artist from Turkey and a South Korean artist at the same time. This is a very certain point of view actually, a reading of world history: "What kind of an intersectional world of meaning and imagination do we feed on, how we produce visible and invisible forms of opposition".
The Middle East is clearly a region that attracts my attention with all its conflicts in terms of Turkey's own historical relations, geographical proximity, religion, and solidarity forms. For a different world and the practice of living together, creating fresh languages ​​through these associations, these forms of association and imaginary histories make the future meaningful for me.
Let's go on with queer art. But first I want to ask you this. Did you follow the LGBTI+ world and queer art in Turkey before the Future Queer?
My 'coming out' process took place abroad, I had to go out of Turkey to make peace with myself. Perhaps that is why a critical distance has also been formed. But I attended Pride Marches and Pride Week events whenever possible. Even though I was abroad, I tried to follow the processes in Istanbul, Izmir, and Ankara and to feed from there. Because no matter what, establishing the broad language perspective that I have dealt with comes from grasping your own roots.
I am from Ankara. Of course, I had passed by the door of Kaos GL Association a lot. But, a little shyness, a little fear, a bit of timidity never brought me together with Kaos GL before.
When Aylime Aslı Demir received an exhibition proposal, it both excited and moved me. The point in question is a very complicated, very enthusiastic, but also difficult twenty years for everyone. If we consider the post-2015 period in particular, it is also a future that is uncertain how it will develop.
Losing Boysan, Zeliş and Mert at the same time was very heavy. I was in Istanbul when this accident happened. It was very harsh and emotional to experience this.
Upon this, when the exhibition proposal came, we had to do a lot in a very short time. Personally, it was very important for me to start somewhere, to establish this relationship no matter what, and to do this exhibition. I thought to myself, the community I am a part of is asking me to do something, such a dialogue is not always an opportunity to take place. I wanted to dive into this history more.
It created a change in all of our lives, but especially in 2013, going through the Gezi protests brought me closer to where I was, where I was born and where I grew up. It made me rethink my artistic and curatorial responsibilities. After that period, there is a political attitude that I highlighted when I look at my exhibitions and writings. There is a clearer concern. Likewise, the three projects I have done in YAMA can be considered as a part of this. The Future Queer is perhaps the most concrete step of this.
Let's have a look at the time of the exhibition. After 2013, Turkey is full of positive and negative developments in terms of LGBTI+ movement. On the one hand, the LGBTI+ movement gained wide recognition. On the other hand, this wide recognition situation increased the attacks. In this context, how would you evaluate the year 2015 when the exhibition was held?
For myself, I can say that this process started a little earlier. By reading the Testo Junkie book written by Paul B. Preciado in 2013, my personal relationship with the queer idea took a different course.
There was an organization called Moving Museum that came to Istanbul in 2014. While I was working with them, we had performances with Zach Blas, and in his speech at the Moving Museum, we performed the Contra-Sexual Manifesto written by Preciado during the performance. Even after this performance, Zach started the Contra-Internet project and started the Contra-Internet movie series based on the Contra-Sexual Manifesto.
Testo Junkie actually awakened some communities on how language, philosophy, politics can transform, as well as how different political histories can be read through and combined in a body that becomes anonymous apart from female and male. I even translated a part of the Contra-Sexual Manifesto for the book Queer Temaşa compiled by Leman Sevda Darıcıoğlu. It was important to be a part of that quest, that language. Now Paul has become one of the most active intellectuals of our day, with his writings not only on queer but also on the transformation of the world. So, it is not only a manner formed through the Future Queer, there are also different channels and dialogues that support and enlarge it.
A question we can call technical is that Kaos GL is an Ankara-based organization. How did you handle the decision to hold the exhibition in Istanbul?
This decision came mostly from them, they wanted to hold the exhibition in Istanbul. They had some concerns such that new generations not knowing much about the old history and being able to re-tell that history. Contemporary art in Turkey is mostly in Istanbul. They preferred Istanbul in order to associate themselves with this place more. But you know that they are currently carrying out a new queer artist residence project in Ankara.
You use both archival materials and artworks in the exhibition. How did the idea of ​​combining archive and art develop?
While planning the exhibition, we wanted to bring archival pieces. Archival pieces previously found in personal archives arrived in Istanbul. I remember the first time we opened those boxes with Aylime Aslı, when we saw those materials, it was out of the question for me not to include them in the exhibition. This archive is not only about LGBTI+s' relations with their existence in public life but also about the transformation of Turkey in general.
The period when the movement was first formed, the first house meetings, the first public demonstration, the first manifesto, the first photographs, the first banners were all illuminating where we have proceeded from that point. In particular, what I see and feel in archive exhibitions is that the archives are generally closed to a certain area, and accordingly, they do not have much contact with the exhibition and artworks. For this reason, I intentionally wanted to create layers from the archive in the exhibition area, and combine those layers with the more sensual works curatorially.
For example, we proceeded with the method of arranging the photo repetitions we saw on the first floor like wallpapers. On the lower floor, we created wall newspapers imitating a class notebook or a school newspaper from the same copies of newspaper clippings.
Since they were original, we had some letters and documents that we had to put under the glass, but as far as possible, I would say, my concern was to zoom in on that archive and that history and place them in the middle of today. An installation by Gözde İlkin, appearing through letters and newspapers, and one step ahead of archive desks, an interactive video environment belongs to artıkişler collective, which is based on the demonstration of Pembe Hayat in front of Turkey's Job and Employment Agency in 2007… Our concern was to get the archive texture deeply into the artworks and to see the association, collision and side-by-sideness at that moment in the exhibition.
The artists of the exhibition are mainly composed of people who have works on the middle page of Kaos GL magazine. This is an important accumulation. How did you involve the artists in the exhibition?
For me, it was very important to rethink the influence of Kaos GL magazine and the different sources of its language while creating the exhibition. We selected and valued the artists among the people who gave their portfolio to Kaos GL magazine in various ways. Of course, this was a little different from what has been done in the Pride Week exhibitions. We wanted to evaluate queer thinking primarily as an opposing field of partnership and cooperation. The political situation of that time also required such a view. Bringing together the relationship that Kaos GL tried to establish with visual arts and the different dynamics of social criticism with queer, and at the same time rethinking "queer" as a language of a radical understanding of partnership and side-by-sideness was the underlying phenomenon of the exhibition. In doing so, I have been more nourished by feminist queer methodologies and alternative historiographical actions. Every thought supported each other in this process and thus an organic form developed. Although it was organized in a short time, it was immediately noticed how lovingly it was made.
How did it differ from Pride Week exhibitions?
Artists who do not define their work on queer alone but use their work as a form of opposition to support queer discourse came together. There were artists from abroad, especially the support of distinguished artists such as Susanne Winterling and Pauline Boudry/Renate Lorenz from the Berlin LGBTI+ stage was very significant. Since the whole process takes place in a very short time, I have worked with artists who will know, understand and support more what this exhibition means in Turkey.
The exhibitions held in Pride Week feature more experimental and younger artists. I think it is really important that these exhibitions open up space for artists who could not find a place to express themselves, did not find the opportunity and courage, and it should continue.
At the same time, this language had to evolve into something else, after all, Turkey has one of the most important queer, LGBTI+ movements in the world with its power, meaning and impact. When you look at the general exhibitions, we do not see that this is reflected in contemporary art and discourses. Queer, feminist perspectives were considered on the sidelines until the launch of the exhibition in 2015, shown only during Pride Week processes, and that institutions did not consistently embrace, take on, or follow. I think this has changed a little more. We need courage from each other in order to form sentences that have heard different from the past.
In this sense, it was good for all of us to see in Future Queer that how sentences we think we know very well can be formed differently, how common rich languages ​​can be framed, and how things can go further when we trust each other. Along with the ability to see each other from different places, the prediction of knowing that you actually want the same thing was one of the biggest influences in the formation of this exhibition.
We can say that despite all the difficult conditions, side-by-sideness has still existed since 2013 and this is actually what keeps us all alive.
When we say queer art, we have seen a language defined by images of the beautiful male body for many years. But I think the most valuable part of the Future Queer was that it changed that situation. Cisgender was an exhibition where the gay male view did not dominate. I think you do this intentionally.
In fact, this is a long-standing debate within the LGBTI+ movement. The role of cis and trans women in this movement both visually and physically, their contribution to the movement, how much they are noticed or not, and of course the horror feminae and lesbophobia that is occasionally seen in the cis gay community.
When requesting new languages, we need to use those new languages ​​first. Cis gay language was generally at the forefront in Turkey, as in all queer movements of the 1990s. All languages ​​in the world dominated by male, cis and white supremacy are being questioned and demolished. Especially recently, we have been experiencing this in various ways in the field of culture and arts. New generations have begun to define themselves more freely through 'they/them'.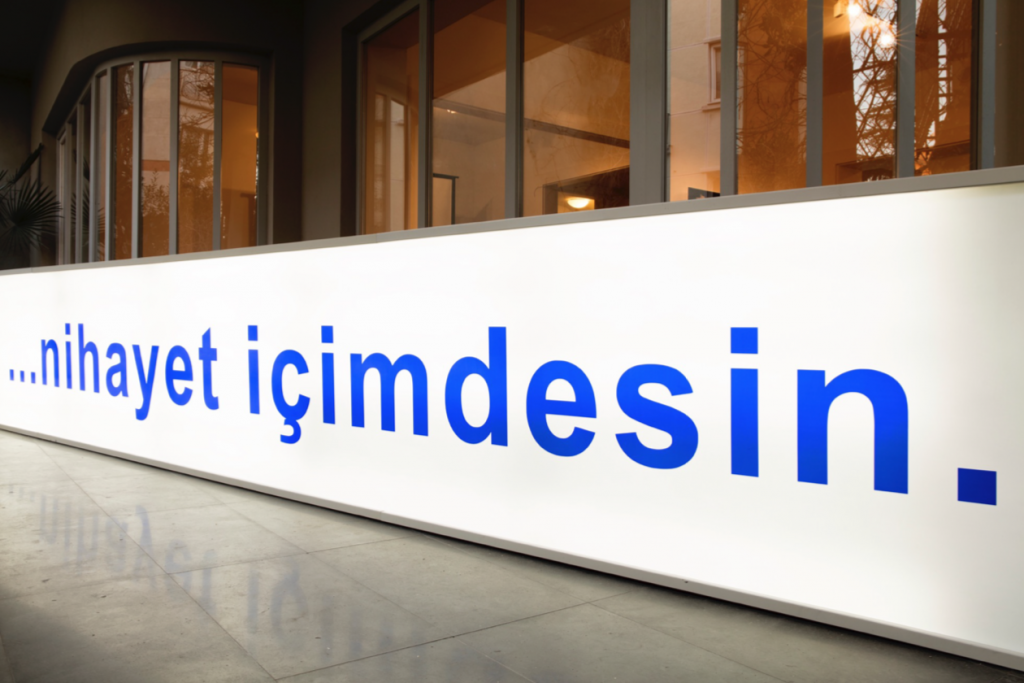 In Turkey, I think that different methodologies and the area covered by queer should come out more clearly. To reach new areas of freedom where this work goes beyond just historical and essentialist feminism, where feminism can unite / transform, and feed us with queer and trans… Of course, this is a journey demanding long effort and labor. But within the framework of the exhibition, it was very important to be able to point out and dream of these areas, especially at that time. With its different faces and stories, I wanted to show where the elements and stances that keep the movement alive (mostly not in sight, not in the foreground) also turn into methodology. Bringing Kaos GL's queer school into the exhibition and inviting groups such as Lezbifem to the exhibition area also transformed the area of ​​discourse and action of the exhibition.
In the light of all this talk, let me ask this then: There is a 'model' created by the exhibition and I have seen it repeated in other exhibitions. How do you see the Future Queer when you look at it today?
It made me happy that the language and the model evolved to different places. I think it is important to feed on each other. This is how new geographies are established and worlds of meaning become stronger. When we look at the world that has become more complicated with Covid, nobody can look at us if we cannot look at each other. If we cannot show this effort and respect for each other, nobody will be able to do it. In this sense, perhaps the languages ​​we produce need to be written in more detail and to be emphasized. However, afterwards, adequate analysis is not done, and it is not considered in detail. There is not much opportunity to talk about how the models evolve, talk to each other and follow each other. I think there should be more talk about analysis and criticism forms. We must embrace what we have done.
When I look today, I see the Future Queer as the one of the most important exhibitions I have produced in Turkey, along with The List edited as a videoart work for YAMA, and the Solar Fantastic project which I initiated in partnership with Mexico after the summer of 2015. The "aesthetics of togetherness" that I started researching with the Future Queer still constitutes the main vein of my projects. Of course, this public 'coming out' has a special place for my personal transformation. We still do not have much of a right to define what we are and what we can be beyond the terminology of victim. Especially for cis and trans women. There are still those who see this right as a professional disadvantage.
I also have to say that, after the great interest received by Future Queer, it makes me very happy that Kaos GL continues and further advances its exhibition projects.
Before this conversation, I listened to your talk titled "When the World Needs Togetherness" at the Vienna Art Academy. You are mentioning the process in Turkey from Gezi until 2016. You are also making special mention of the book The Politics of Everybody. What attracted your interest in this book? Which aspect of it inspired you?
What prompted me to be inspired in that book was that it makes me thought how it was possible for three political languages ​​and theories to come together, which are different from each other but which have also influenced each other in different ways, apart from general academic categories.
The queer methodology also has some shortcomings arising from its theoretical and experiential background. Likewise, there are blind spots in feminism as well as in Marxist thought. Could we create another theoretical amalgam from the aspects in which each of them is the strongest while we think about the gender issue, along with the questions of class and race? How can we investigate these intersections in our works, speeches and exhibitions by taking them beyond our comfort areas?
This is still an important agenda for me. In this manner, the language continues to transform, and the different projects I have done open space for this language to transform and develop. This research is still ongoing for me.
The rapid dissolution, especially after 2015, pushed to say certain things instantly, to respond instantly, and to mark the date instantly. The speech I gave in Vienna in 2016 had such a background. As I said there, what is in the background of Future Queer is some roofs framed within the LGBTI+ movement of Turkey, not only on sexual identity, but also with different political concerns and desire to create togetherness. Maybe not all of them have been built yet, but they are what strengthens and sustains this movement. I think the examples of this are also revealed in the actions of Kaos GL and Lambdaistanbul. That's why I think the movement is powerful. Otherwise, if the issue is just the 'queer' alone or the 'sexual identity' alone, then it comes to the conflict of "can we get married, have children, or pay taxes jointly" in the last instance.
The agenda we are facing now shows once again the necessity of this. We see a very serious collapse of the left-wing, also we see a rising right-wing breakout, we see a critical society that has serious, challenging difficulties in responding to it. We see gay, lesbian politicians rising within these far right movements. We are going through the days when the worlds of meaning are shifting, people's political stances are distorted, and who says what is unknown. How long will we live in denial and ignoring the shifts we are experiencing?
Especially when we are going through such days, it is necessary to constantly ask how we can establish these new, consistent languages ​​that demand justice and dream of justice. And of course, this is not something to be imported or copied from outside, I think that we should be able to establish this language through our own experiences, being aware of what we are doing, reading the effects of what we have done, feeding on mistakes made, knowing where we have achieved what we have achieved. So where do we differ at this point? Can we read where we differ as the points where we are really strong? Can we take clearer and more concrete steps in rooting these new languages? Where do we get stuck? Can we learn from these situations?
The queer, feminist, trans, sensitive to non-human and anti-racist movement will gain more importance. Productions in which these worlds of meaning unite will become more and more prominent because we all need to hear them and imagine such a world. For this reason, we have to take on responsibilities.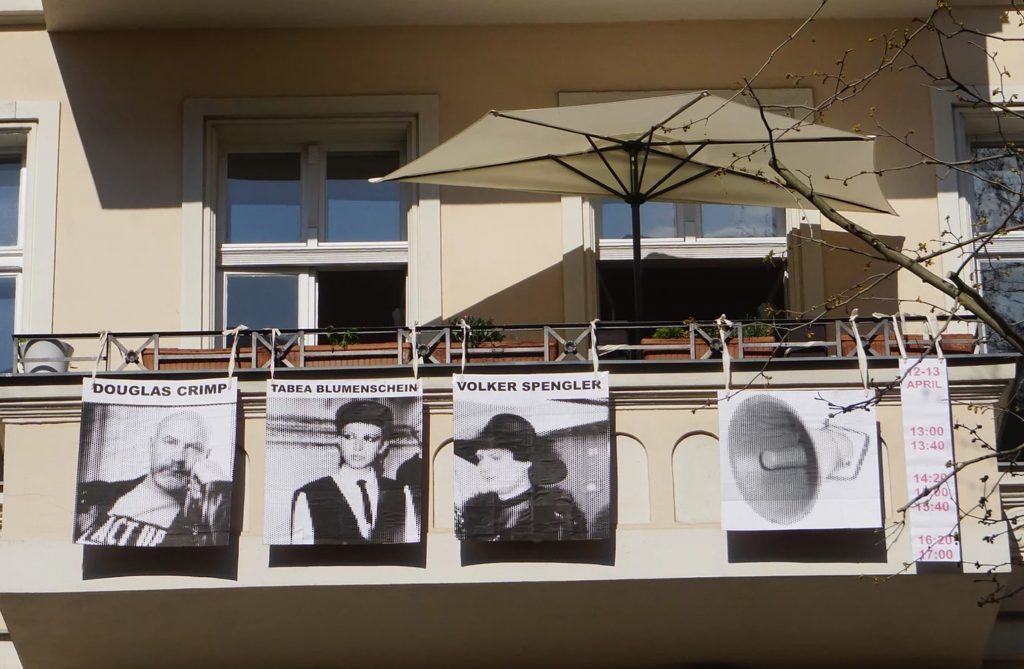 You mentioned that the Future Queer exhibition was very important to you. How did this exhibition affect your future work?
I can say that it helped me to act more experimentally about the exhibition form in the first place. When I listened to my instincts, after seeing how the experimental forms established with correct intuitions could work well, I decided to do it in the same way in my different exhibitions and to follow these intuitions more. In addition, as I said before, the subject of "aesthetics of togetherness", which I started to research with Future Queer, constitutes the main vein of my current projects both in Die Balkone and Autostrada Biennial.
It was the "Stars Are Closer and Clouds Are Nutritious Under Golden Trees" exhibition, that I did in 2009 in two stages at MMAG Foundation which is in Amman, where the transformation of the exhibition and research form appeared the most. This exhibition is based on "Prisoner of Love", the last book written by Jean Genet before his death, who is one of the unruliest homosexuals in history. The name also comes from Genet's different descriptions of the Palestinian geography. Frankly, many of the insights I got from the Future Queer have turned into other things in Amman. It was important to me to place Genet, his vision of thinking of the Palestinian liberation movement and the Black Panthers movement in parallel planes, 'as a white and pink homosexual' -in his own words-, the points where queer desire, the demand for freedom and political transformation coincide with each other, and the opportunity to relate in fresh ways with the history of the past revolution that feminist queer readings give us into the exhibitions with all their conflicts.
Finally, as a person working in so many different countries, how would you compare queer art thinking in Turkey and other countries?
At this point, if we read this through today's political issues, we see in many places that the rising violent right is attacking the LGBTI+ movement in general. In addition, we often encounter "pink washing", in the case of Israel/Palestine or gay and lesbian politicians who stand out in the right-wing parties. These bitter fights are also taking place in Poland, Chile, Argentina and Brazil. Both the feminist movement and the LGBTI+ movement are getting into hard fights with the current governments. There are commission proposals made by right-wing parties not to support institutions with queer content in Austria. It is also very relevant to the period we are going through now. I hope we will begin to see the effects of the management change in the USA in 2021. We can experience certain things in Turkey as if they are within ourselves and only for us, but when we can see the conflicts in a wider perspective, I think there is a chance to be fed from different languages ​​and experiences and to strengthen the movement.